precision-driven
geological evaluation
Mojo offers a suite of on-site geological evaluation and geosteering services, along with superior on-site quality control and regulatory reporting.
Geological navigation is vital to well productivity. We are known for our proven track record and consistency when it comes to formation evaluation and geosteering. We stay in zone and efficiently communicate in the field to pull all team members together. Our service begins in the field once drilling has begun and doesn't end until you have a post-project report in hand.

OUR APPROACH AND EXPERIENCE allows us to predict and navigate WITH pinpoint precision, MAXIMIZING WELL PRODUCTIVITY.
Using drilling and geological data gathered on-site, we evaluate the gamma ray reports and radiation levels to accurately predict changes in stratigraphy. These analytics allow the bit to remain within the selected target zone resulting in enhanced well productivity.
Mojo facilitates the maximization of production through diligent geosteering. Our process is driven by precise formation evaluation and the unique correlation of geological and engineering data.
Our models help project managers select the right target(s) within reservoirs. By disseminating all data recorded going into and out of a well, along with information for the surrounding area, Mojo Geological Consulting LLC formulates an accurate geological model for sites of drilling interest. We use proven engineering practices and methods to accurately navigate and land horizontal wells. Furthermore, we accurately estimate bit position relative to ideal target within the reservoir/stratigraphy when geosteering.
In addition to these correlating practices, Mojo Geological Consulting LLC keeps an eye for additional opportunities for our clients. We constantly evaluate geological information and data (through rock samples, gas chromatograph data, and rig EDR data) to evaluate any potential reservoir encountered while drilling for hydrocarbon shows.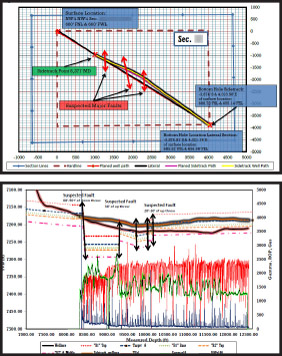 1. Geosteering (Onsite & Remote)
Mojo Geological Consulting LLC consultants use engineering and geological data to accurately navigate and land horizontal wells. Mojo's proven field practices, aided by state-of-the-art software and hardware, allow Mojo personnel to accurately estimate bit position relative to the ideal target within the chosen reservoir/stratigraphy.
We can provide a dedicated team on location to successfully communicate with all parties and geosteer any project. Our consultants can also remotely correlate gathered data to geosteer the well from off-site. Mojo Geological Consulting LLC has the experience, knowledge and state-of-the-art tools to make geosteering your well a success.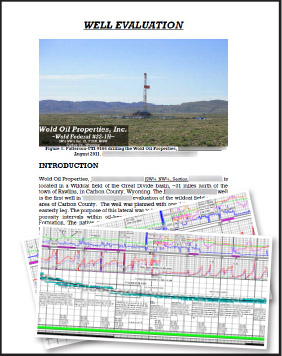 2. Geological Evaluation
Wellsite geological evaluation is an integral part of drilling any exploratory or infill well. This process begins with the drilling location and ends with a completed well. The role of wellsite geologist encompasses many disciplines including geology, engineering, chemistry, physics, and geophysics and petroleum geology. Our onsite consultant responsibilities include:
Gas detection
Formation navigation/geosteering and geological evaluation through analyzing, evaluating and describing formations while drilling, using cuttings, gas, FEMWD (formation evaluation measurement while drilling) and wire line data
Coring operations, including picking core points and supervision over coring retrieval and handling, including sidewall cores and core points DST operations interpretation and picking of DST points
Electric log and DST interpretation and evaluation
Daily reporting
Advising operations personnel on-site and in the operations office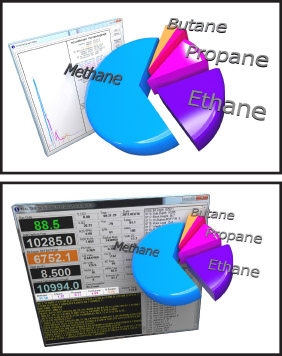 3. Digital Gas Detection
One of the most useful tools in the exploration of oil and gas wells is the accurate and detailed recording of hydrocarbon gas shows. Mojo Geological Consulting LLC uses state-of-the art gas detection equipment. We are proud to use and endorse iBall Instruments Bloodhound natural gas detector and chromatograph. The Bloodhound gas chromatograph uses the latest in infrared sensors that eliminate the need for older hotwire, FID or Pellister-based gas sensors. Along with being able to detect C1-C5 (Methane, Ethane, Propane, Butane(s) & Pentane(s)), the Bloodhound systems can also detect non-hydrocarbon gases, including Oxygen O2, Hydrogen Sulfide H2S and Carbon Dioxide CO2. In addition to gas detection, the Bloodhound system integrates with a wide variety of drilling EDR's (Electronic Data Recorders) that aid in correlating hydrocarbon and non-hydrocarbon gas shows to recorded drilling data and sample cutting. For a complete list of functions and features of the Bloodhound gas chromatograph CLICK HERE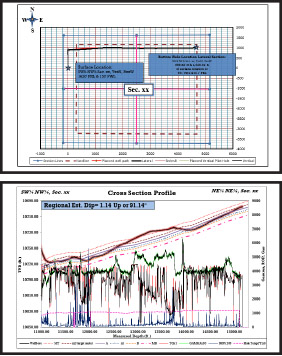 4. Wellbore Design & Placement
Details that often get overlooked in the preplanning and execution stages of drilling complex directional wells can add unforeseen drilling hours, days or even weeks. Mojo Geological Consulting LLC can aid in the preplanning and designing of horizontal wellbores to cover issues such as:
Complex geometry involved with multidirectional wells
The pros and cons of short setting casing over pressured formations
Planning for the bit and wellbore crossing known/anticipated faults and fractures
Planning for wellbore placement in regards to unstable or problematic geology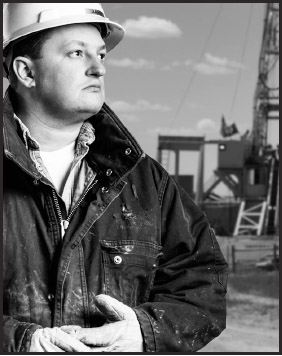 5. Onsite & Offsite Geological Project/Operation Oversight
If you are a small, independent company drilling wells with limited personnel, Mojo Geological Consulting LLC can provide senior-level oversight of your drilling operations from the geological standpoint. These services can include overseeing:
Daily drilling activities and reporting
Quality control during any e-log, DST, or coring activities
Management of any onsite mud loggers/geologist
Independent correlation and verification of geosteering and geological models presented for action

For us, precision doesn't apply to only the Drilling Phase.
We compile and analyze the data to produce informed and accurate correlations and geological/geosteering recommendations

Reports & Filing
We follow up with clients after drilling and provide comprehensive reports covering all the bases. These reports offer detailed formation analysis, images, horizontal and vertical logs, and a well summary with graphs and comparisons to offset wells. Few service providers offer this kind of in-depth and thorough information for clients.

QUALITY CONTROL
We're a boots-on-the-ground kind of company. We are truly in the field, involved closely with all aspects of drilling to ensure our clients are informed and feel confident in the work we are providing. Our commitment to a high level of communication and team cooperation allows us to collaborate across parties in the field and report back. When you hire us, you can rest assured that we do the job right.
Call us today to see how we can maximize your next well.